New Delhi's premier
music school
Founded in 2014 with a vision to provide a high quality and innovative learning experience for children in New Delhi, Rocktara Academy aims to be the premier music institute in India.
New batches starting January 2022. Enroll now →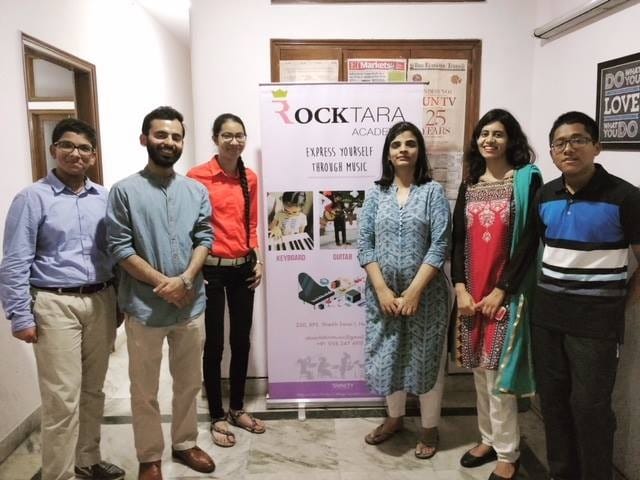 The Academy
Our vision & philosophy
At Rocktara we not only follow the curriculum of Trinity College London Music Grades and Rock and Pop Exams, but have developed a unique way of learning the same work. We do small group lessons which not just engage the learners for a length of time but also instill in them a sense of healthy competition without taking away the joy of learning. Over the years, we have taught more than a thusand learners and many of them continue till date or remain connected to the world of 'Music' in some capacity or the other.
Rocktara academy is committed to expanding the realm of teaching and learning to include a wholistic grasp of what 'Music' stands for. This includes not just theory and practical improvisation, but also equips students to develop a confidence that allows them to perform on stage with ease.